Armenia TM Centre - Contact Details
Email
Telephone: +37493771715
Centre Chairman: Svetlana Galstyan
Address:16 Quarters, House 45, Apt 84 Yerevan, Armenia
National Director - Svetlana Galstyan
Svetlana has been a teacher of Transcendental Meditation for over 20 years. She has taught Transcendental Meditation to hundreds of people from all walks of life and all backgrounds. Svetlana says, "Unbounded inner peace is the most rewarding experience easily accessible by anyone regardless of race, gender, culture, religion, education." Her goal is to make Transcendental Meditation available to everyone in Armenia who would like to learn. Svetlana's background is in teaching English to University students.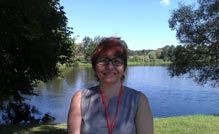 Local Teacher - Rouzanna Vardanyan
Maharishi made me a Governore in 1991. Following his advise I taught TM in Central Russia and Siberia in 1992. I am planning to go back to school and join the MUM's Sustainable Living Program. My dream is to plant the seeds of the Consciousness-Based Education and Sustainable Living in Armenia.'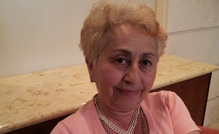 Local teacher - Angela Sulyan
Angela has been a TM Teacher for about 22 years and has taught thousands of people in different countries. Before that she worked as a medical doctor with an M.D. from Yerevan State Medical University. "I loved my patients and my patients loved me. However, in my practice as a TM Teacher I saw immediate results on people's health, which gave me immense satisfaction."